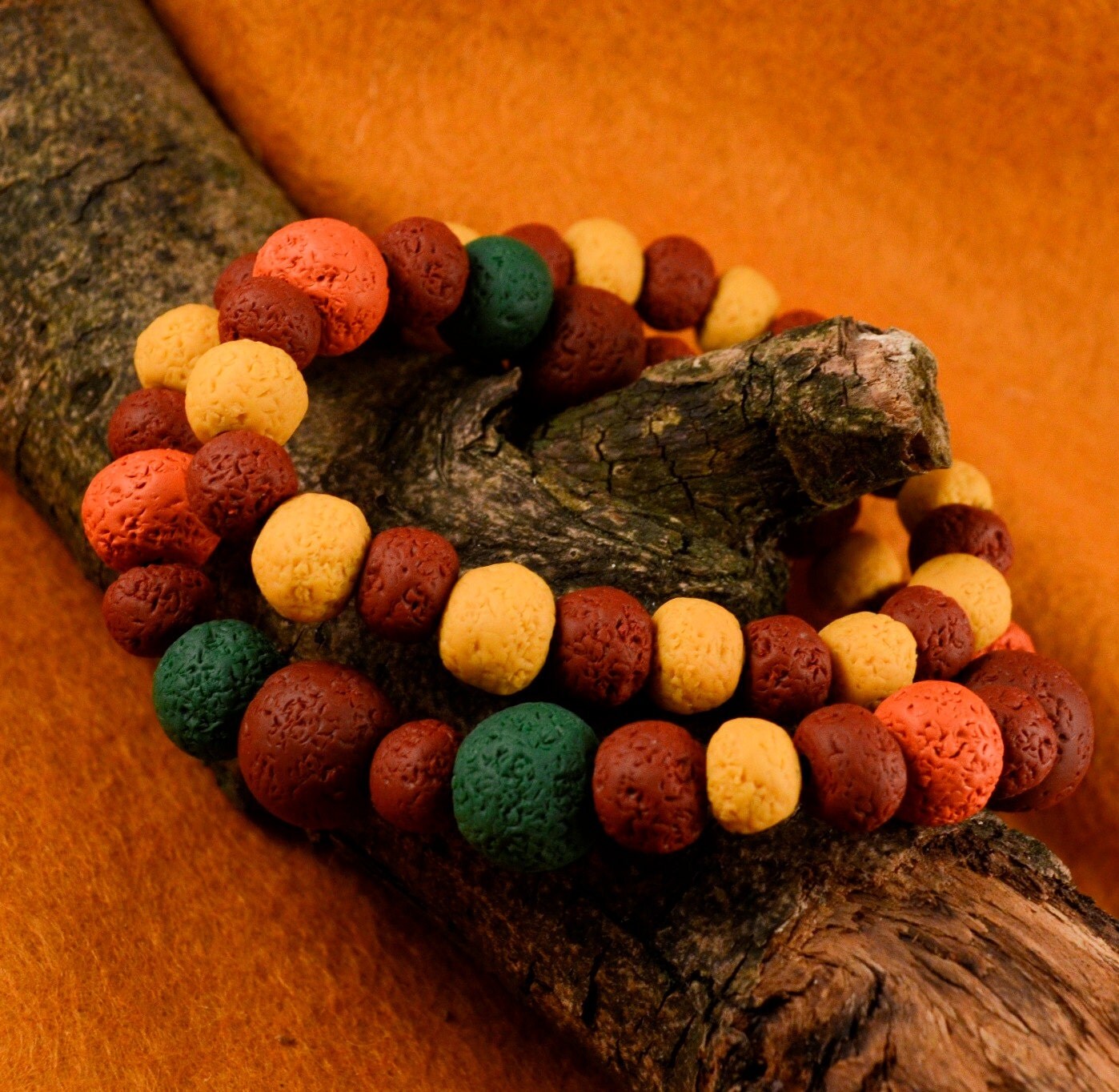 I created this bright and bold polymer clay set using brown, green, orange and yellow polymer clay. The beads are textured to enhance the earthy, natural feel of the jewellry. The clay beads somewhat resemble lava stone beads.
Both items are elasticated for easy wear-ability. The bracelet measures approx. 18cm and the necklace measures approx. 34cm.
The necklace sits like a choker on most.
...
Click Here to Visit My Etsy Shop!
Click to Retweet!