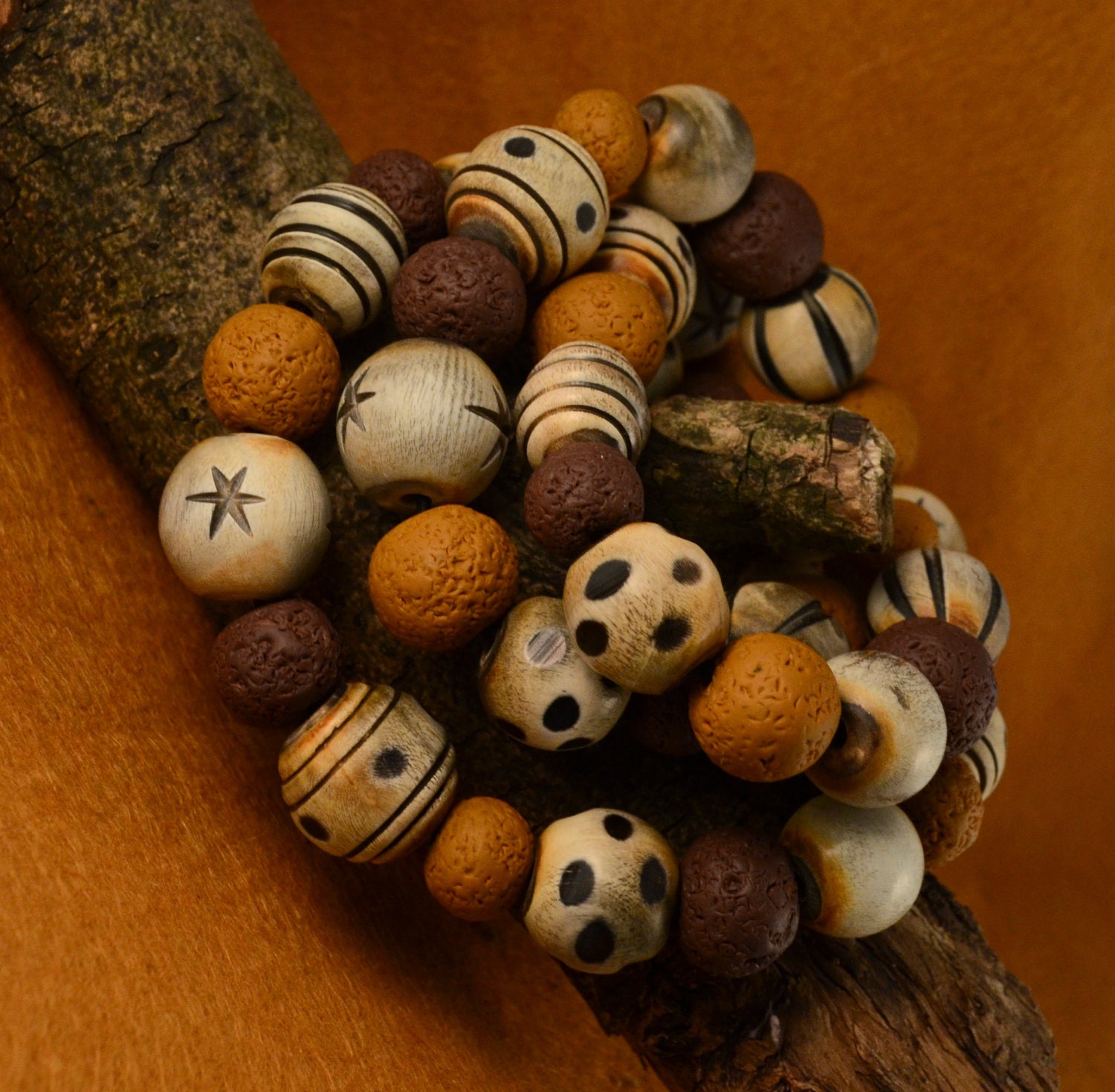 Thank you for checking out my handmade tribal necklace.
I created this unique necklace using carved horn beads and handmade clay beads. I gave the clay beads a natural textured surface which is similar to the surface of lava stone beads.
The necklace is approx. 56cm in length and is elasticated.
It's a great addition to any alternative's wardrobe.
This, and all of m...
Click Here to Visit My Etsy Shop!
Click to Retweet!