No, Don't worry! I'm not referring to that awfully cheesy song from the early 90s... :p
I'm talking about the recent web analytics for my Etsy shop! I'm extremely pleased to report that this year has seen a substantial growth in visitors to my shop (as well as orders :D)
I'm over the moon about this and I'd like to take a moment to thank everyone who follows, fav's, tweet's and shares my
shop page
,
facebook
,
twitter
or my listings. I couldn't have done it without you!!
It's an awesome thing.. but it's not over yet. There's still a long way to go and I can't do it on my own...
That's why I've decided that I would like to give all of you the chance to get involved in my next marketing project. I'll be running a competition in which will one lucky winner will receive a selected unique necklace and bracelet set, as well as giving two lucky runners up a "10% off" voucher code that can be redeemed on any item in my shop!
I'll give out more details regarding the competition soon so keep your eyes peeled (and spread the word!!)
In other news... We had such nice weather here last week. I loved it. Sadly, that's probably our summer over. But if you're lucky enough to not live in a climate challenged (ok I made that up) country then check out my newest
Tribal designs
! They're perfect for teaming up with summer outfits or as holiday accessories. They're also ideal as festival jewellery as they're very hard wearing.(Not to mention natural :D )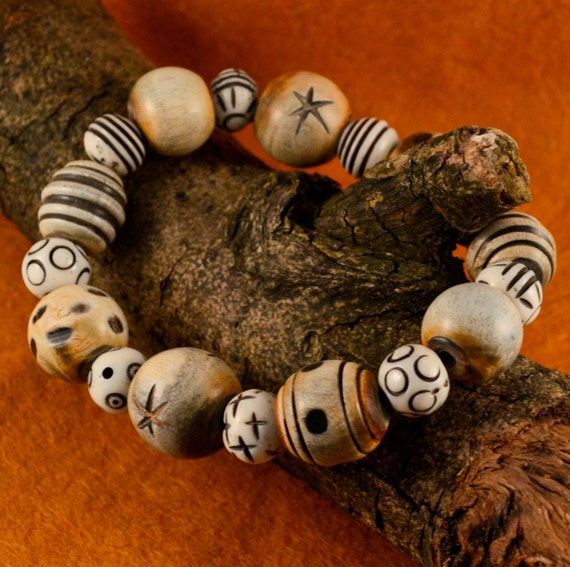 Don't forget...I don't just create jewellery for the girls! Most of my items are unisex and suitable for the guys too!
All of my necklaces and bracelets are elasticated so should fit most, but if you need something in a different size just drop me a message :D
I'll update soon with details of the comp. Bye for now!
Click to Retweet!